PEMISKINAN SEBAGAI SALAH SATU HUKUMAN ALTERNATIF DALAM TINDAK PIDANA KORUPSI
Herni Kholijah

Universitas Kader Bangsa
Keywords:
Corruptors, Criminal Law, law enforcement
Abstract
This study aims to determine the application of criminal law for corruption makers in Indonesia. The research method used in this study is normative legal research. This is research that focuses on positive legal norms which are legal codes with data sources derived from primary and secondary legal materials. Data analysis was performed on primary and secondary legal materials and compared the two as well. Based on the results of the study, it was revealed that the poor creation of corruptors as one of the legal ideas that can provide great lessons for actors and others. The poor production of corruptors can fight corruption that has greatly increased. The poor concept of corruptors can be done by taking over assets, namely taking over all goods due to acts of corruption and / or by paying compensation for the effects of losses from corruption. In its implementation, the poor creation of corruptors in Indonesia has not been done firmly. Law enforcers in eradicating corruptors do not execute bad corrupt makers as a law.
Downloads
Download data is not yet available.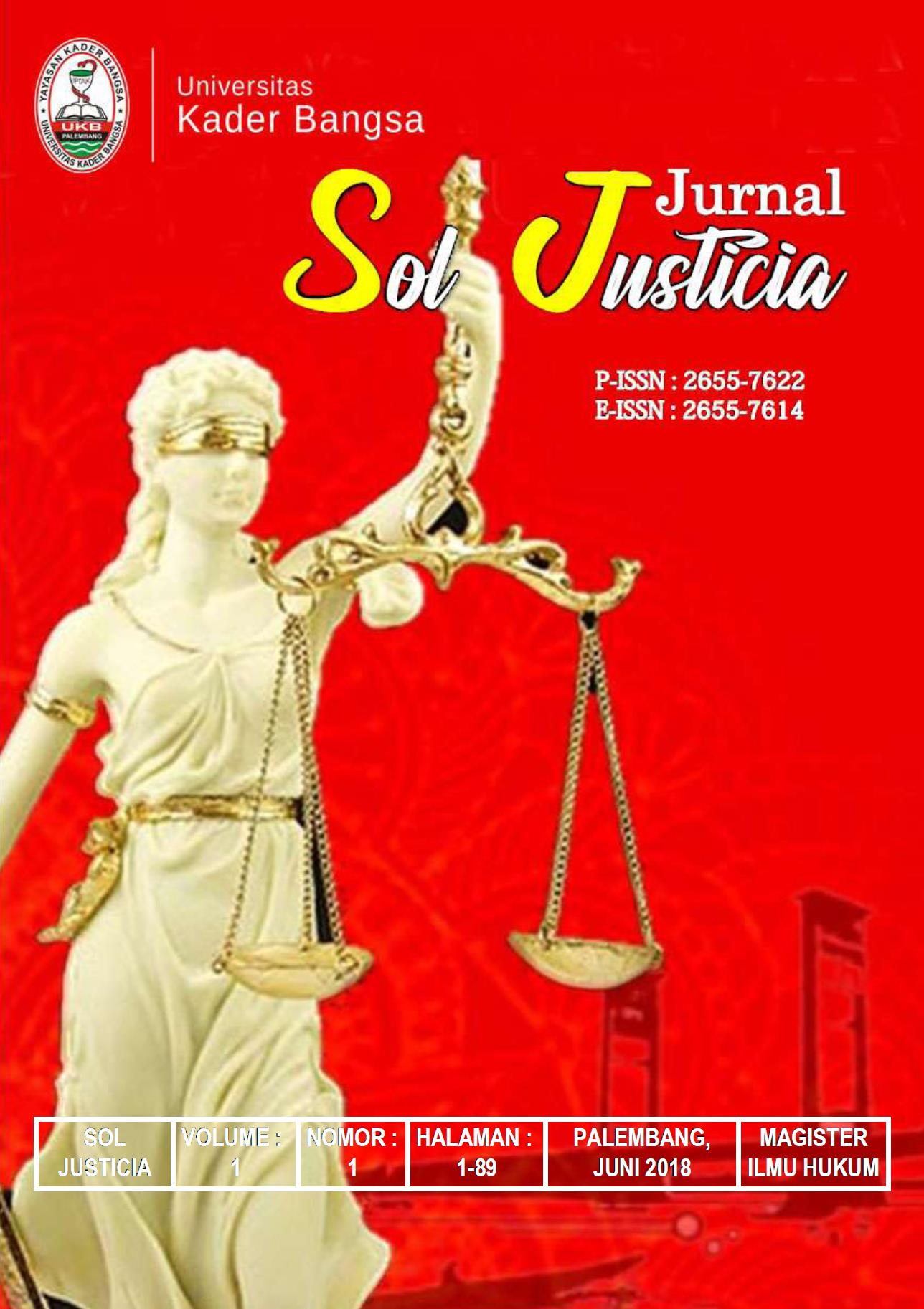 How to Cite
Kholijah, H. (2018). PEMISKINAN SEBAGAI SALAH SATU HUKUMAN ALTERNATIF DALAM TINDAK PIDANA KORUPSI. SOL JUSTICIA, 1(1), 36-40. Retrieved from http://ojs.ukb.ac.id/index.php/sj/article/view/6