MENGGUGAT TINDAKAN HUKUM PENYIDIK KEPOLISIAN NEGARA REPUBLIK INDONESIA MELALUI PERADILAN TATA USAHA NEGARA
Rocky Marbun

Universitas Pancasila
Keywords:
Investigator, Pretrial, Criminal Procedure Code, State Administration
Abstract
Information disclosure and the development of ideas about legal protection against human rights, as if breaking down the polarization of thinking about the immunity of the Police Investigator. As if, only pretrial was the only legal instrument to test legal actions carried out by Police Investigators. The Criminal Procedure Code, in this case, has become a binary opposition that dominates and hegemony as a form of instrumental action ratio. It also appears historically over the refusal of the Police and Prosecutors to the instruments of the Preliminary Examining Judge, in the past. The breakdown of the development of reasoning patterns and the pattern of argumentation is evident in the very varied pretrial decisions and the existence of judicial authority institutions as a result of the 1945 Constitution of the Republic of Indonesia NRI amendment, the Constitutional Court. In a normative juridical manner, when we conduct legal literature searches, the Government has actually prepared a legal instrument to break down the binary opposition, namely through Law Number 30 Year 2014 concerning Government Administration and Law Number 5 Year 2014 concerning State Civil Apparatus. This logic is constructed from Article 1 point 2 of Act Number 2 of 2002 concerning the National Police of the Republic of Indonesia which confirms that Police Members are civil servants. Therefore, any legal action taken, excluding what has been regulated in the Criminal Procedure Code, can be filed through the State Administrative Court.
Downloads
Download data is not yet available.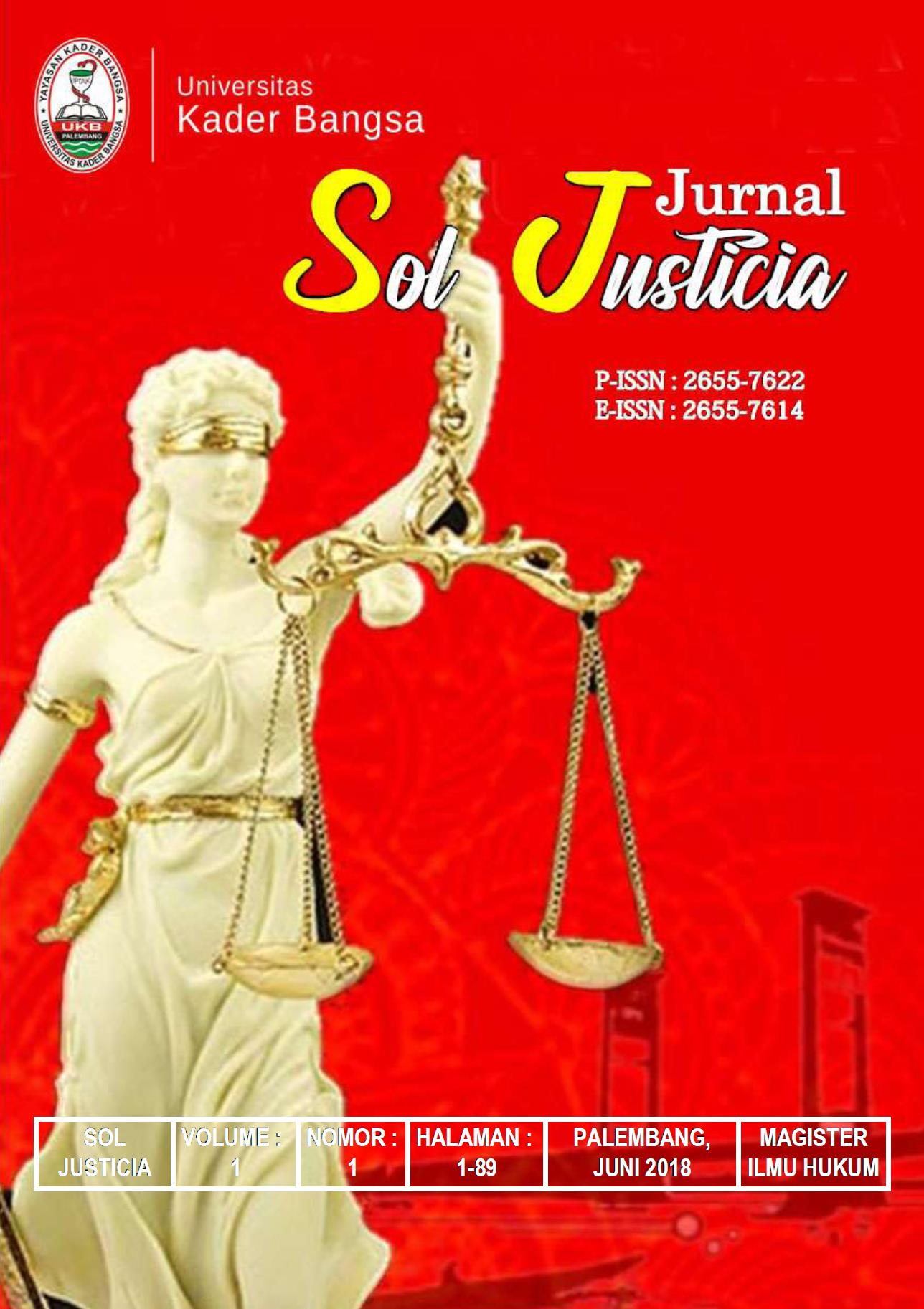 How to Cite
Marbun, R. (2018). MENGGUGAT TINDAKAN HUKUM PENYIDIK KEPOLISIAN NEGARA REPUBLIK INDONESIA MELALUI PERADILAN TATA USAHA NEGARA. SOL JUSTICIA, 1(1), 70-82. Retrieved from http://ojs.ukb.ac.id/index.php/sj/article/view/11