DIVERSI PENYALAGUNAAN NARKOTIKA TERHADAP ANAK
Ira Handayani

Universitas Kader Bangsa
Keywords:
Diversion, Narcotics, Children
Abstract
The use of criminal law as a means of combating crime, including the handling of narcotics abuse, is in the spotlight as well as a topic of long conceptual debate. Although the conceptual debate still breeds the pros and cons of using criminal law as a means of combating crime. The research approach uses a law approach and a case approach. The type of research data is secondary data with primary legal materials and secondary legal materials. Data collection techniques in the form of library study and data analysis techniques used are deductive. The results of the research obtained by the author in conducting this research is that the narcotics abuse settlement carried out by children should be carried out with a diversion process in accordance with Law Number 11 of 2012 concerning the Criminal Justice System of Children. The implementation of diversion needs to be done by transferring the implementation of the judicial process to the process of social service. In terms of the legal position of diversion against children of narcotics abusers in the perspective of criminal law development, it is a non-penal policy of handling child offenders.
Downloads
Download data is not yet available.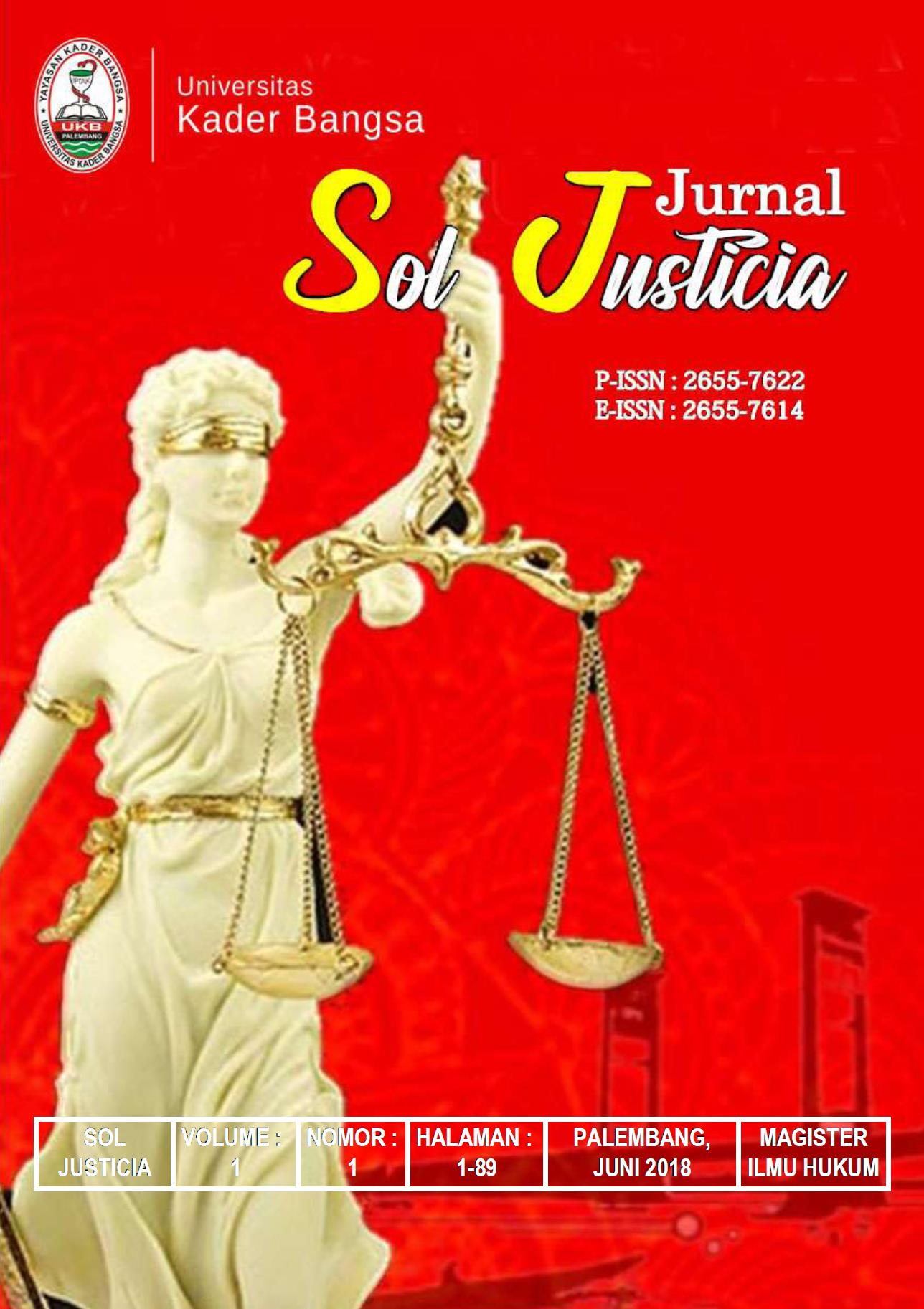 How to Cite
Handayani, I. (2018). DIVERSI PENYALAGUNAAN NARKOTIKA TERHADAP ANAK. SOL JUSTICIA, 1(1), 36-41. Retrieved from http://ojs.ukb.ac.id/index.php/sj/article/view/14