PENDEKATAN RESTORATIF JUSTICE SEBAGAI MODEL PEMIDANAAN SEKALIGUS PERLINDUNGAN TERHADAP ANAK BERKONFLIK DENGAN HUKUM
Adi Gunawansyah

Universitas Kader Bangsa
Keywords:
Children, Restorative Justice, Criminal
Abstract
Children as perpetrators of crimes are referred to as children in conflict with the law. According to Romli Atmasasmita, the child in conflict with the law is any act or behavior of a child under the age of 18 and who is not yet married, which is a violation of applicable legal norms and can endanger the child's personal development. For this reason, in dealing with and overcoming these various problems, it is necessary to consider the position of the child with all the characteristics and characteristics that are typical as perpetrators of a crime. Not only see whether the act is based on their thoughts, feelings and desires but must also see various things that can influence why the child is committing a crime. The approach method used in this study is a normative juridical approach. The results of this study are alternative efforts in dealing with issues related to criminal acts committed by children as perpetrators of criminal acts. Because more and more children commit criminal acts. After the enactment of Law Number 11 of 2012 concerning the Child Criminal Justice System. There are inhibiting factors in its application, namely: There is no equal perception between law enforcement officials regarding the handling of children dealing with the law for the best interests of children.
Downloads
Download data is not yet available.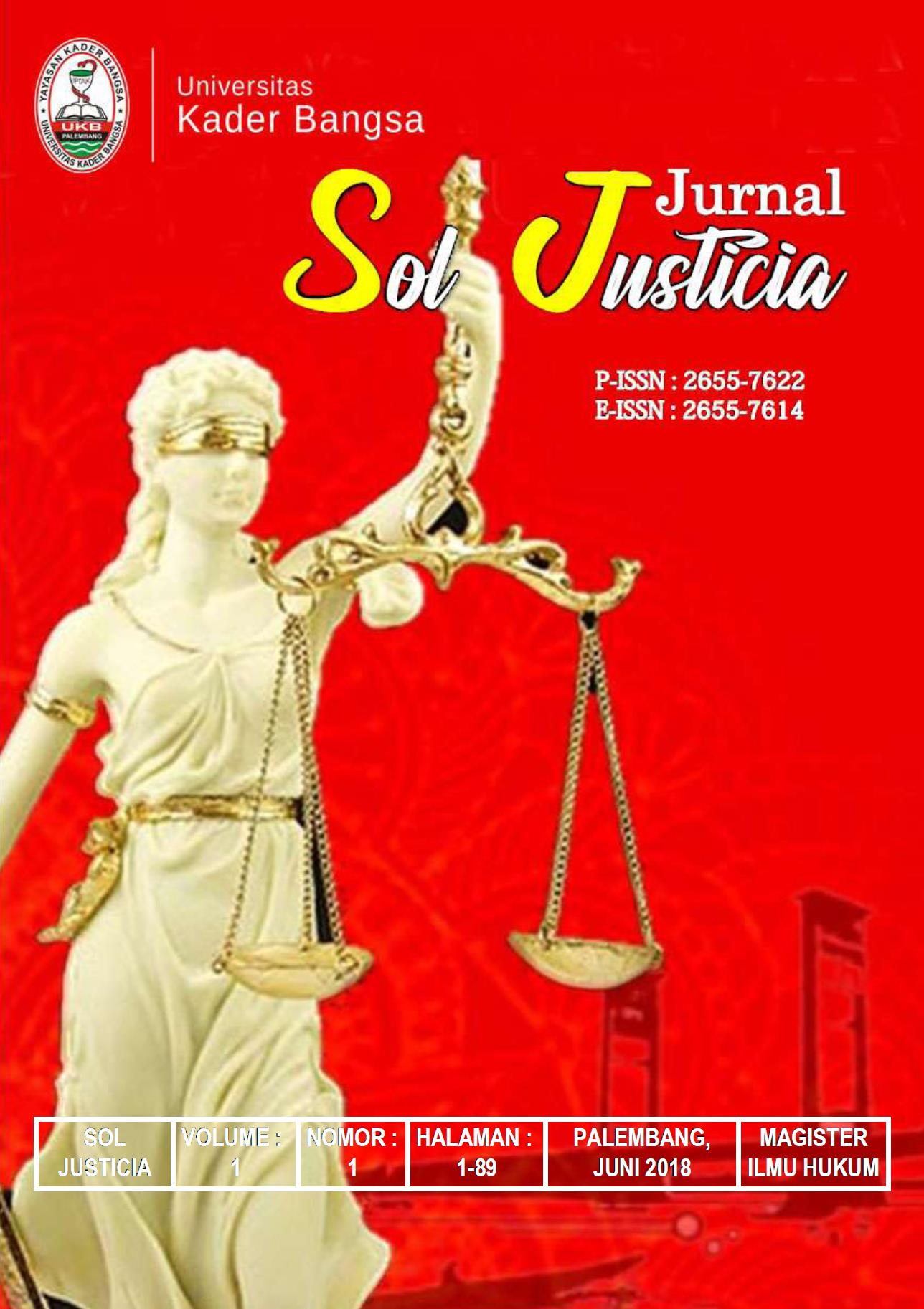 How to Cite
Gunawansyah, A. (2018). PENDEKATAN RESTORATIF JUSTICE SEBAGAI MODEL PEMIDANAAN SEKALIGUS PERLINDUNGAN TERHADAP ANAK BERKONFLIK DENGAN HUKUM. SOL JUSTICIA, 1(1), 1-9. Retrieved from http://ojs.ukb.ac.id/index.php/sj/article/view/2