ANALISIS PENCEGAHAN DAN PEMBERANTASAN TINDAK PIDANA KORUPSI MELALUI UNDANG-UNDANG RI NOMOR 8 TAHUN 2010 TENTANG PENCUCIAN UANG
Bambang Budi Priyanto

Universitas Kader Bangsa
Keywords:
Corruption, money landrying, Prevention and Eradication
Abstract
The study entitled: Criminal Law Policy Against Corruption Prevention and Eradication Through Money Laundering Act. This study aims to analyze the relationship of criminal acts of corruption with money laundering and Prevention and Eradication of Corruption through Money Laundering Act. This research was conducted by Palembang Police and Palembang District Class I-A Court. to obtain primary data and secondary data directly related to the writing of this thesis. The data collection techniques are data obtained from field studies and direct interviews with the police, Palembang Police Investigator and District Court Judge I-A Palembang is the party responsible and directly related in handling cases of child crime and library research. Data analysis was done by using qualitative descriptive analysis.  Based on research conducted that the criminal act of corruption is very closely related to money laundering crime. The crime of money laundering is a criminal offense (derifativecrime) which is always preceded by predicate crime, such as corruption criminal act of corruption is an extraordinary crime (extra ordinary crime), prevention and eradication must also use action - extraordinary action.
Downloads
Download data is not yet available.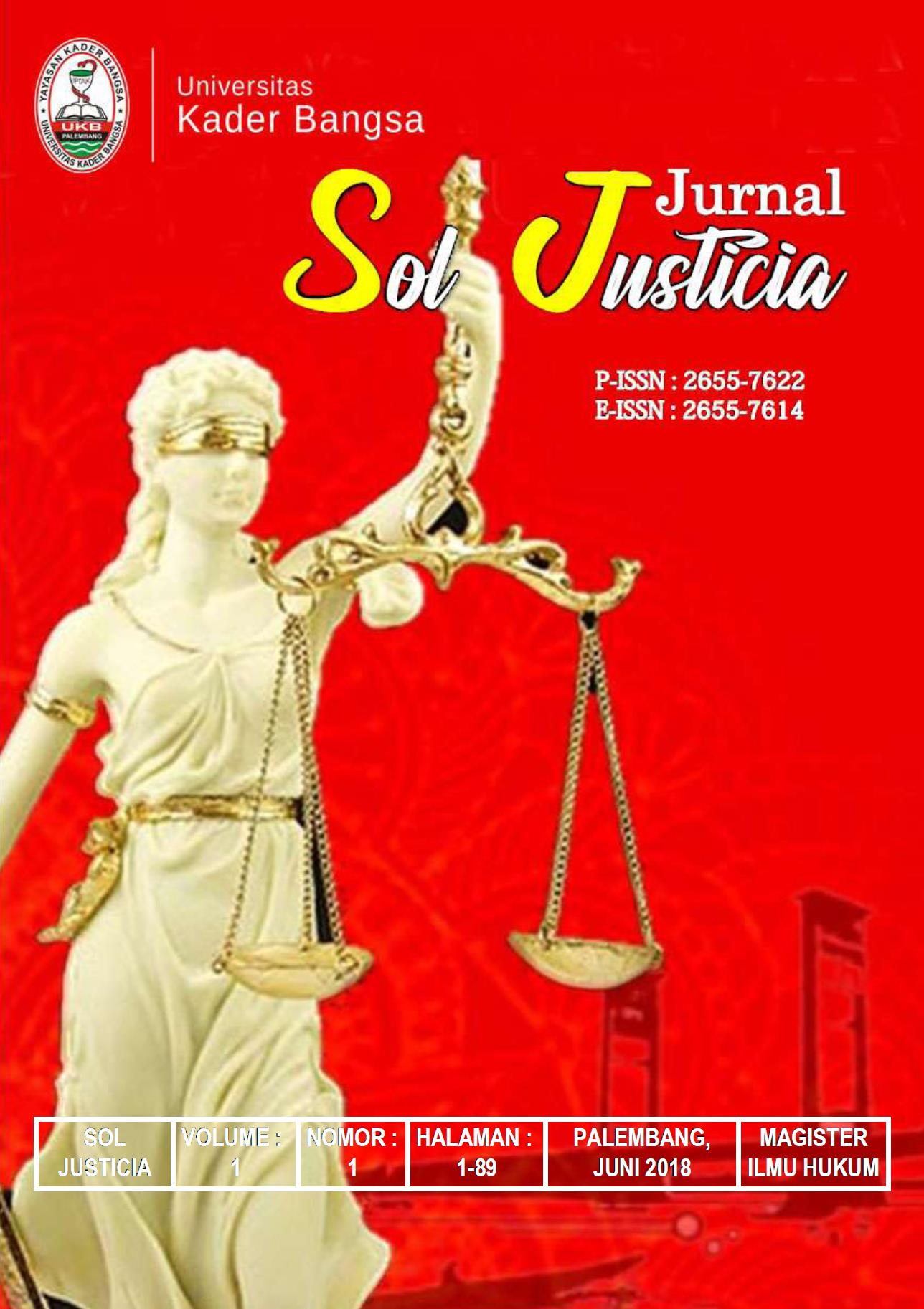 How to Cite
Priyanto, B. (2018). ANALISIS PENCEGAHAN DAN PEMBERANTASAN TINDAK PIDANA KORUPSI MELALUI UNDANG-UNDANG RI NOMOR 8 TAHUN 2010 TENTANG PENCUCIAN UANG. SOL JUSTICIA, 1(1), 19-28. Retrieved from http://ojs.ukb.ac.id/index.php/sj/article/view/4