IMPLEMENTASI HAK ASASI MANUSIA DALAM HUKUM POSITIF DENGAN KONSEP CONSTITUTIONAL IMPORTANCE
Enny Agustina

Universitas Kader Bangsa
Keywords:
Human Rights, Constitution, State Responsibility.
Abstract
Based on historical facts, Human Rights arise because of the oppression of humans by tyrannical rulers, giving rise to awareness regarding human dignity. Although the definition of human rights was only formulated explicitly in the 18th century, the origin of the opinion in terms of law and its basic principles had already existed far back in history. The meaning of freedom in the perspective of Universal Human Rights can be seen in the Preamble of the Universal Declaration of Human Rights in 1948 which states that: in harmony with the values ​​of freedom in the perspective of human rights (HAM). The doctrine of human rights is now universally accepted as a moral, political, and legal framework and as a guideline in building a more peaceful world and free from fear and oppression and unfair treatment. Therefore, in understanding the rule of law, guaranteeing the protection of human rights is considered as an absolute feature in every country that can be called rechtsstat. In fact, in subsequent developments, human rights guarantees are also required to be explicitly stated in the constitution or written constitution of constitutional democracy, and are considered as the most important material that must be contained in the constitution, in addition to other provisions material , such as regarding the institutional format and division of state power and the mechanism of relations between state institutions.
Downloads
Download data is not yet available.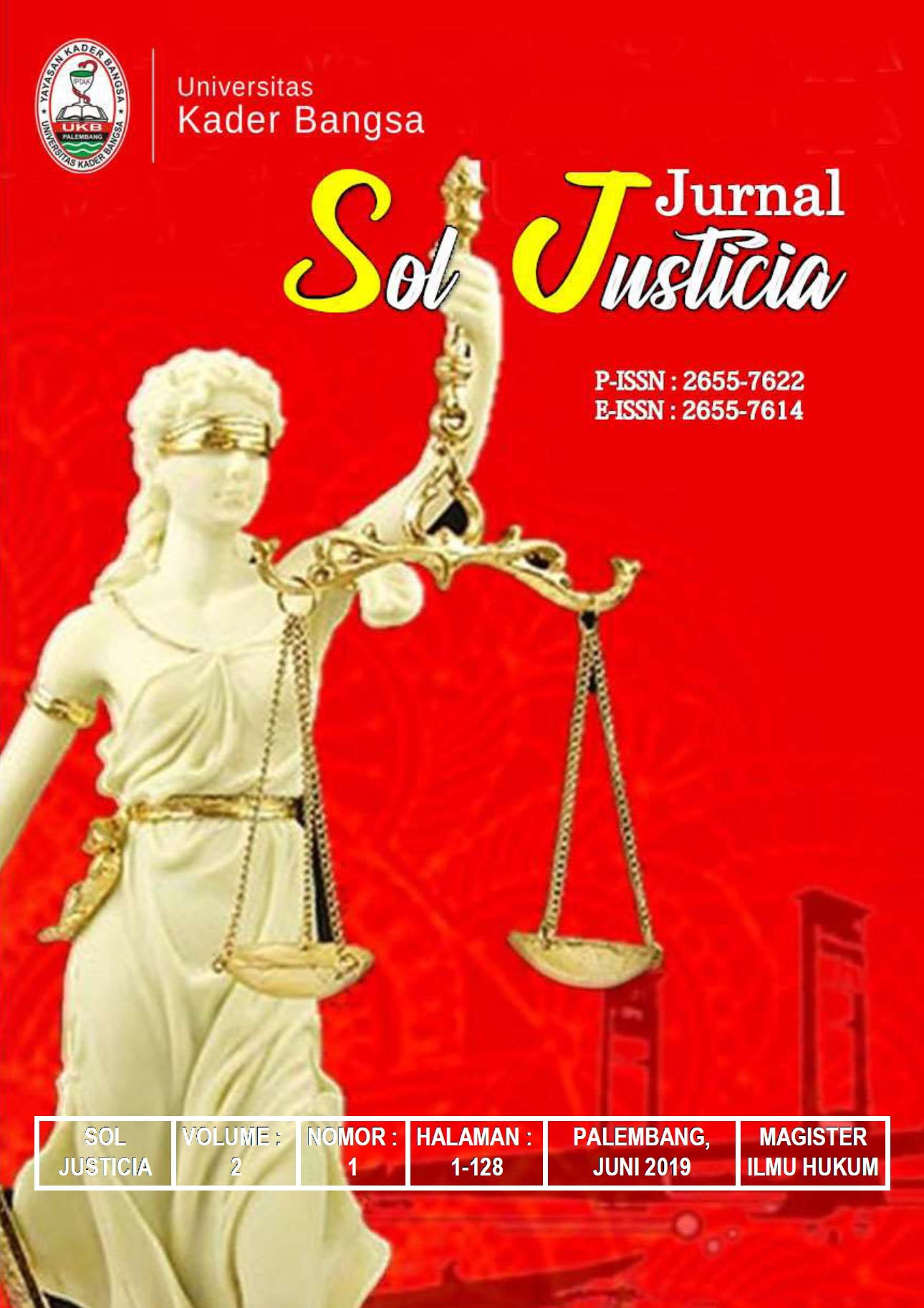 How to Cite
Agustina, E. (2019). IMPLEMENTASI HAK ASASI MANUSIA DALAM HUKUM POSITIF DENGAN KONSEP CONSTITUTIONAL IMPORTANCE. SOL JUSTICIA, 2(1), 13-20. Retrieved from http://ojs.ukb.ac.id/index.php/sj/article/view/49