IMPLEMENTAS SANKSI PIDANA DENDA SEBAGAI ALTERNATIF PIDANA PENJARA DALAM TINDAK PIDANA PENGANIAYAAN RINGAN
Daimon .

Universitas Kader Bangsa
Keywords:
Consideration of judges, Obstacles, the implementation of penalty
Abstract
Article misdemeanour assault, namely article 352 paragraph (1) of the criminal code states that misdemeanor assault shall be punished by a maximum imprisonment of three months or a fine of up to IDR 4,500. However, in reality. Judges often only sentences the defendant with imprisonment sentence. Although the article provides a alternative punishment as it contains the word ''or''. The purpose of ths study was to identify and explain the consideration of the judges in imposing imprisonment rather than fine penalty against the perpetrators of misdemeanour assault and to identify and explain the obstacles in the implementation of fine penalty against the convict.
Downloads
Download data is not yet available.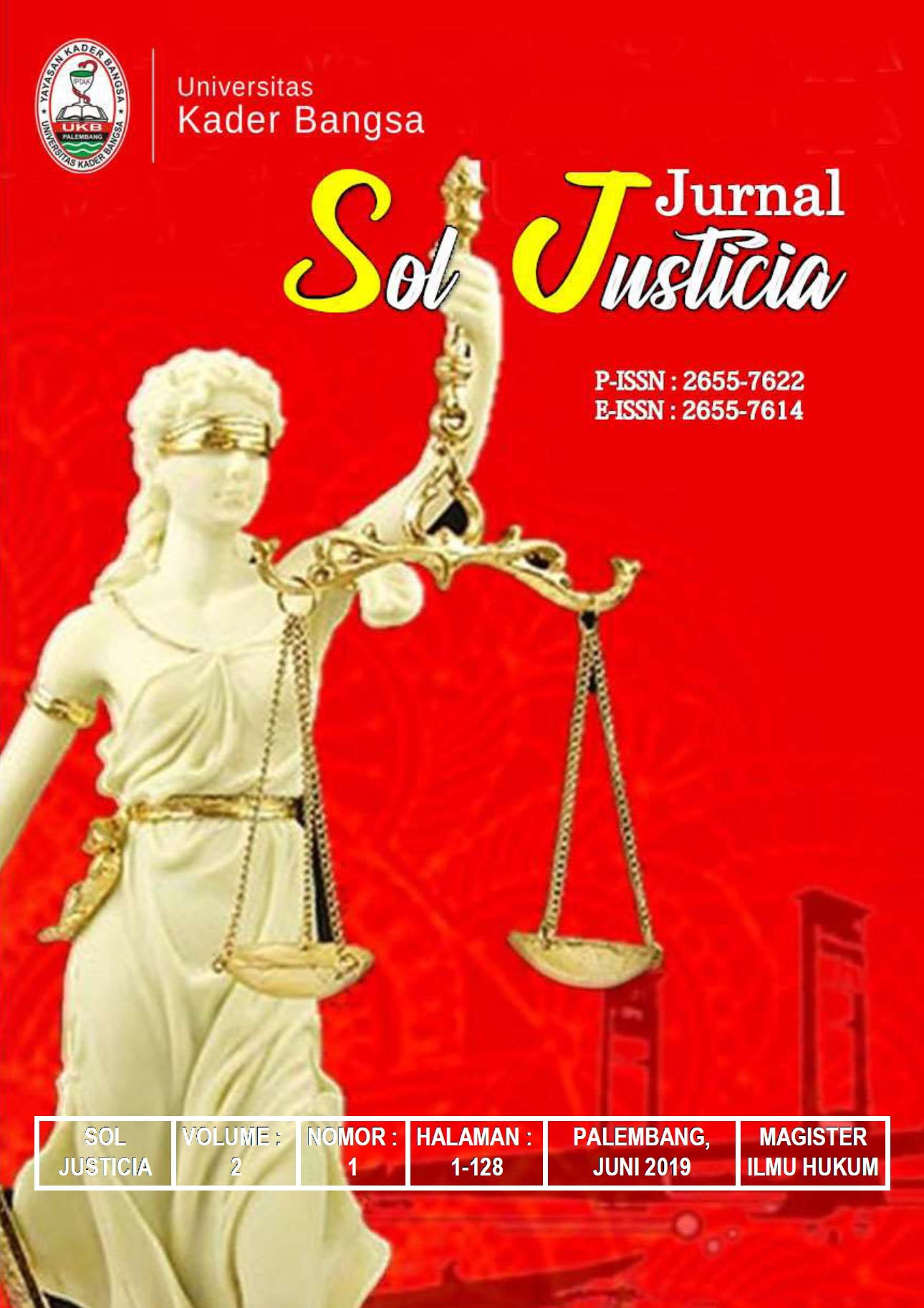 How to Cite
., D. (2019). IMPLEMENTAS SANKSI PIDANA DENDA SEBAGAI ALTERNATIF PIDANA PENJARA DALAM TINDAK PIDANA PENGANIAYAAN RINGAN. SOL JUSTICIA, 2(1), 78-86. Retrieved from http://ojs.ukb.ac.id/index.php/sj/article/view/54