PERLINDUNGAN PEKERJA/ BURUH DALAM PERJANJIAN WAKTU TERTENTU (PKWT) SEJAK BERLAKUNYA UNDANG-UNDANG NOMOR 13 TAHUN 2003 TENTANG KETENAGAKERJAAN
Eddy R

Universitas Kader Bangsa
Keywords:
Employment, Agreement at a certain time, Workers.
Abstract
Specific Time Work Agreement (PKWT) based on Law Number 13 of 2003 concerning Labor and Anything that Gets an Agreement in a Specific Time Work Agreement (PKWT) related to worker / labor assistance and its solution. This study is a normative legal research that is prescriptive and technical or applied. About research using laws and regulations. The type of research data is secondary data with primary legal material and secondary legal material. The technique of collecting data consists of literature studies and data analysis techniques used as deductive. The results of the research obtained by the author in this study are that protection of workers / laborers of a Specific Time Work Agreement (PKWT) in its implementation has not run optimally, bearing in mind that it is often hampered, because it is unclear regarding work agreements for certain time employment agreements ) related to the agreement of workers / laborers related to the regulations, besides that there are also those related to the making / or forms of a certain time employment agreement (PKWT).
Downloads
Download data is not yet available.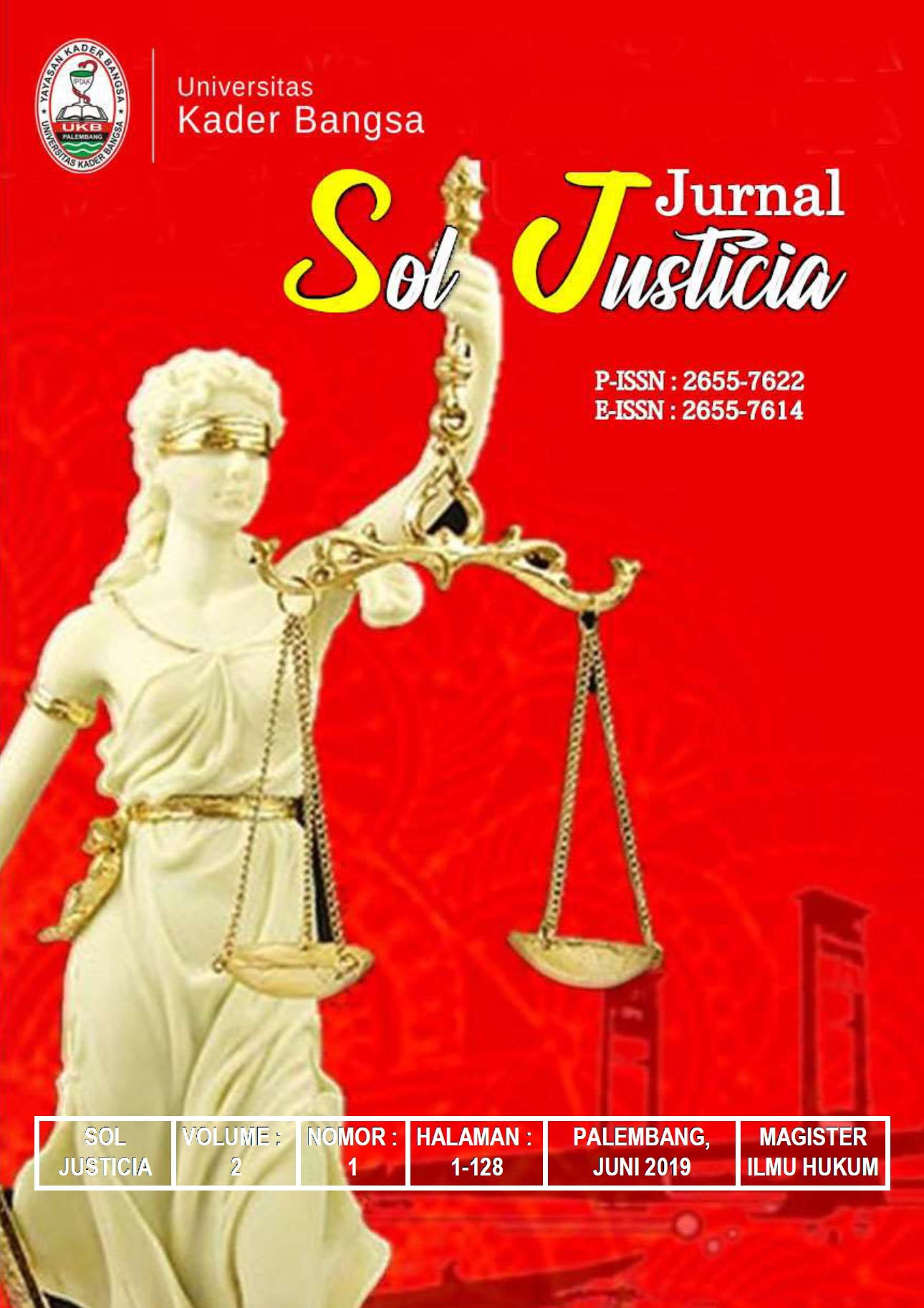 How to Cite
R, E. (2019). PERLINDUNGAN PEKERJA/ BURUH DALAM PERJANJIAN WAKTU TERTENTU (PKWT) SEJAK BERLAKUNYA UNDANG-UNDANG NOMOR 13 TAHUN 2003 TENTANG KETENAGAKERJAAN. SOL JUSTICIA, 2(1), 111-128. Retrieved from http://ojs.ukb.ac.id/index.php/sj/article/view/57