PENEGAKAN HUKUM TERHADAP PELAKU TINDAK PIDANA NARKOTIKA
Dahri Amarullah

Universitas Kader Bangsa
Keywords:
Keywords: Law Enforcement, Crime, Narcotics
Abstract
At present various efforts have been made by the government and non-governmental organizations concerned with the dangers of narcotics. Very dangerous dangers can occur to drug users and the surrounding environment, as well as the nation and the country in general, in this case the government and the public and related parties try to campaign for the abuse of narcotics abuse, this aims to make many people aware of the impact of drug abuse. Cases of abuse of narcotics and illegal drugs that occur in the jurisdiction on a regional basis still include small-scale crimes. Cases that have been handled and processed by the police revolve around the circulation and abuse of narcotics and illegal drugs in a personal manner and have not been professionally organized as in large cities.
Downloads
Download data is not yet available.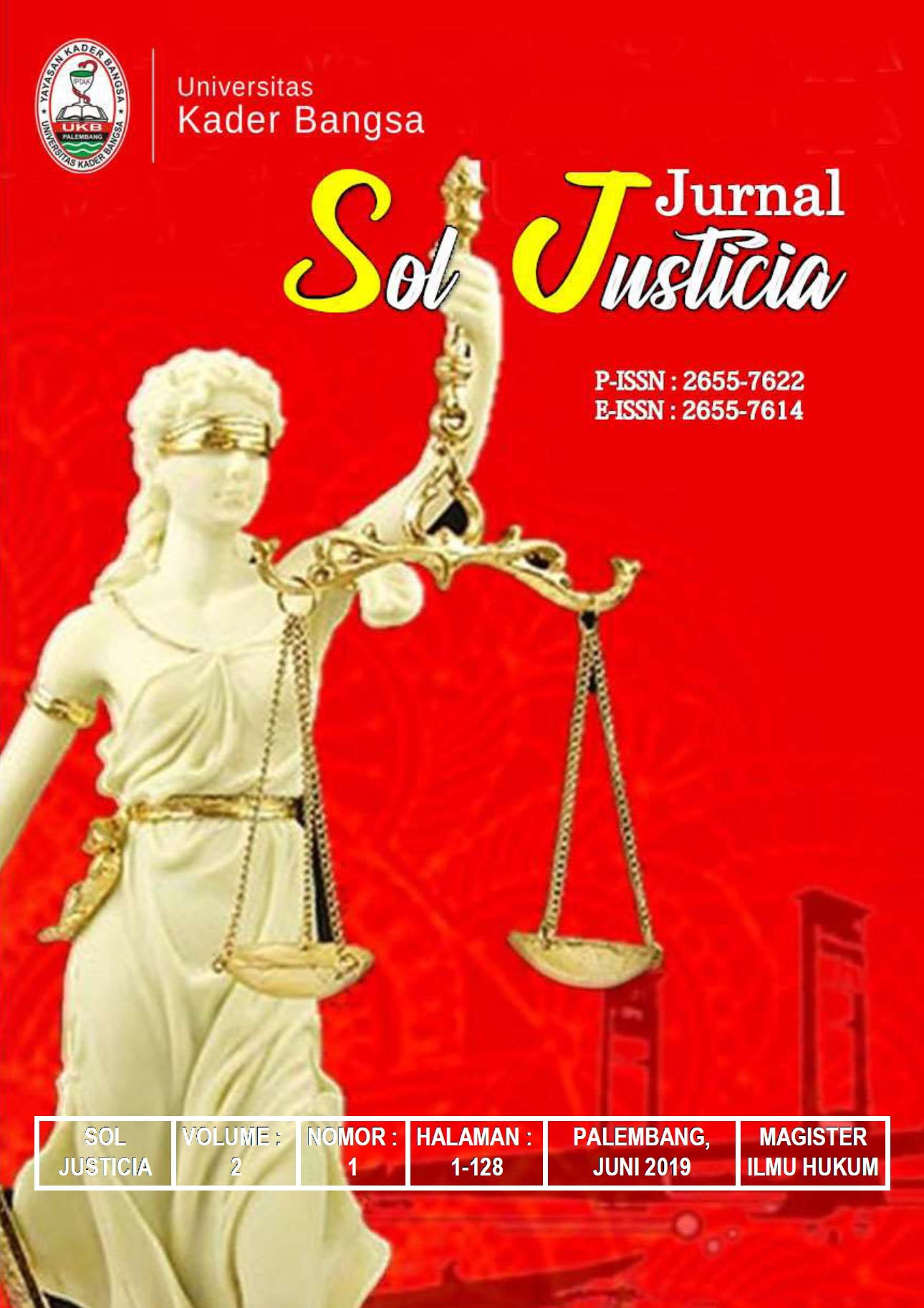 How to Cite
Amarullah, D. (2019). PENEGAKAN HUKUM TERHADAP PELAKU TINDAK PIDANA NARKOTIKA. SOL JUSTICIA, 2(1), 70-77. Retrieved from http://ojs.ukb.ac.id/index.php/sj/article/view/59