PERAN ALAT BUKTI ELEKTRONIK DALAM TINDAK PIDANA CYBERBULLYING DITINJAU DARI UNDANG- UNDANG NOMOR 19 TAHUN 2016 TENTANG INFORMASI DAN TEKNOLOGI ELEKTRONIK
Irian Toni

Universitas Kader Bangsa
Keywords:
Criminal act, cyberbullying, evidenc
Abstract
The development of technology and information that is increasingly sophisticated, has made humans in a situation where all the activities carried out get ease because of the help of all kinds of technology and information, one form of technological development and information that has provided many benefits to humans around the world is Internet. The emergence of the internet is one of the valuable inventions, because by using the internet can get the information needed, and someone can communicate using the internet even though the distance is far away, over time, internet access becomes easier, this is supported by the many places with wi-fi facilities and provider cards that offer internet packages via mobile phones at affordable prices. The research approach uses a law approach and a case approach. The type of research data is secondary data with primary legal materials and secondary legal materials. Data collection techniques in the form of library study and data analysis techniques used are deductive.The results of the study obtained by the author in conducting this research is a system of proof of criminal acts, Cyberbullying, which is still based on the Criminal Procedure Code, has not yet regulated the provisions regarding electronic evidence and data and Cyberbullying Criminal Acts, before the enactment of Law No. 19 Year 2016 concerning Information and Electronic Transactions there are several statutory provisions relating to the use and misuse of information technology regulated in the Criminal Code and several laws outside the Criminal Code.
Downloads
Download data is not yet available.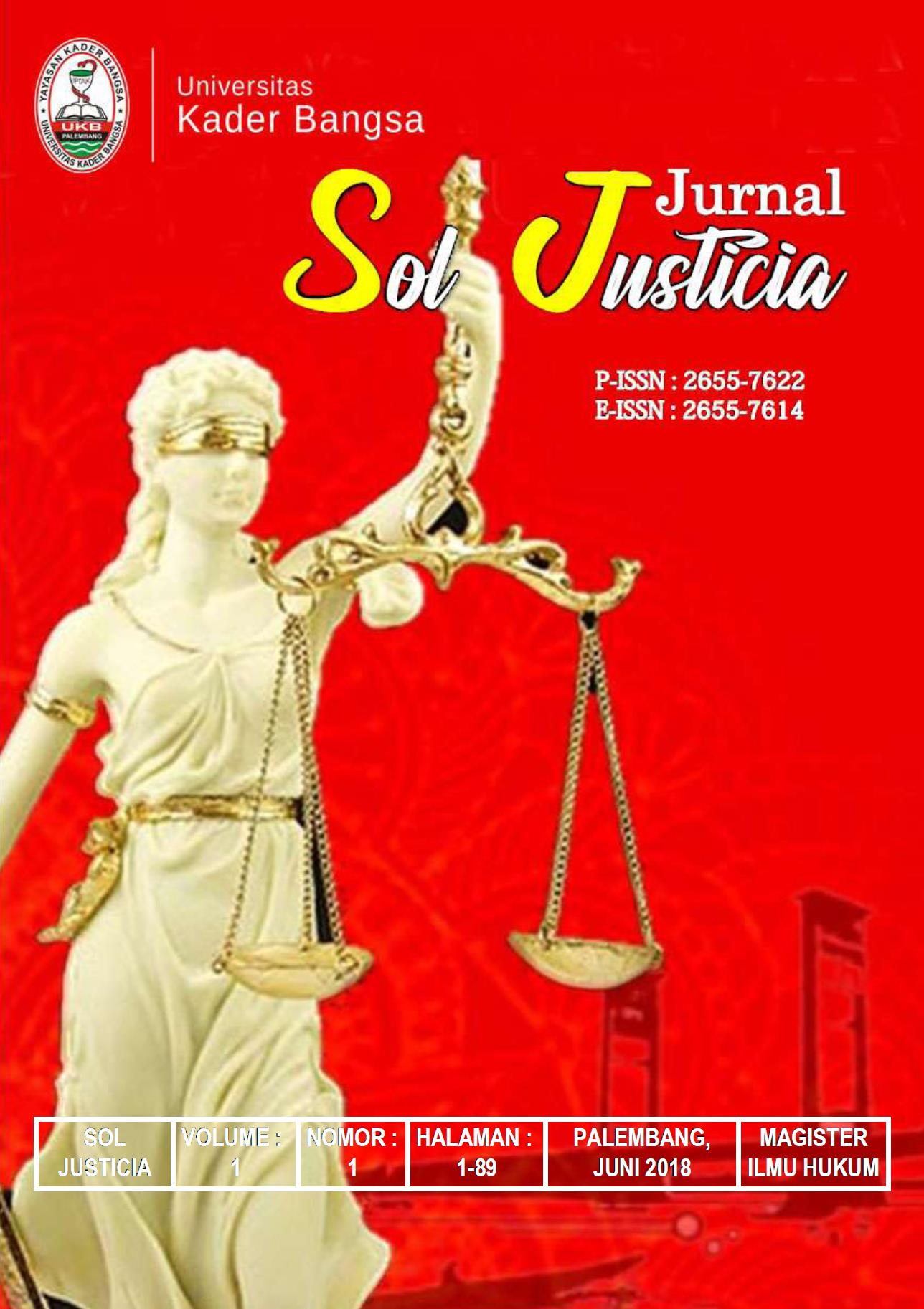 How to Cite
Toni, I. (2018). PERAN ALAT BUKTI ELEKTRONIK DALAM TINDAK PIDANA CYBERBULLYING DITINJAU DARI UNDANG- UNDANG NOMOR 19 TAHUN 2016 TENTANG INFORMASI DAN TEKNOLOGI ELEKTRONIK. SOL JUSTICIA, 1(1), 42-48. Retrieved from http://ojs.ukb.ac.id/index.php/sj/article/view/8